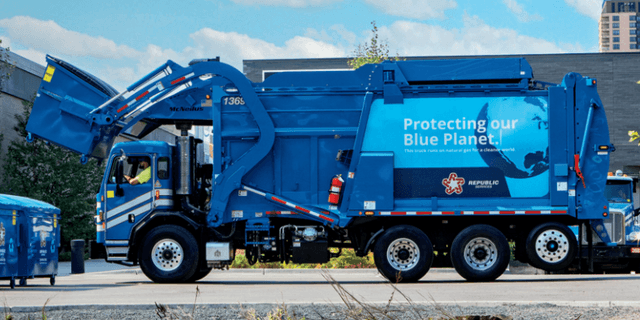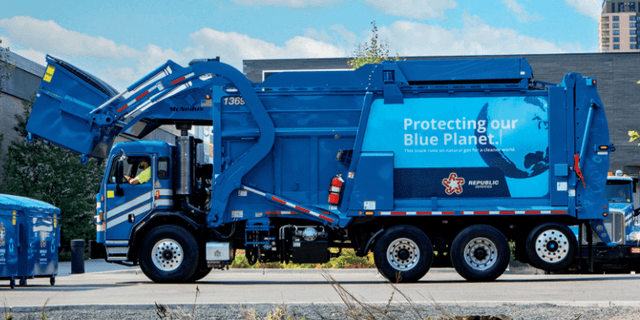 Republic Services (RSG) is one of the largest players in the waste collection and landfill space. The sector is far from being "sexy" like cutting edge technology or software; however, as long as we still create trash, we'll need someone to pick it up and haul it away.
Republic Services does over 5M average pickups per day across 41 states and Puerto Rico. Aside from the collection and hauling, Republic Services also owns 189 landfills, with 75 landfills outfitted with energy production processes. Republic Services also makes money from the recycling centers as well.
Dividend History
The investment strategy that most appealed to me when I first began investing was the dividend growth strategy. In a nutshell, you're looking for quality businesses with a history of paying and growing dividends that you believe can continue to do so into the future.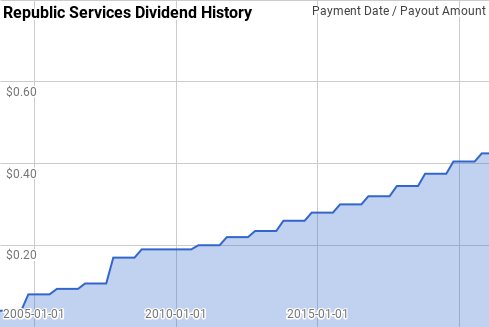 Image by author; data source Republic Services
…